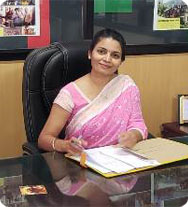 In this world of globalization and fast moving synario due to modern technical advancement all over, it is of almost importance to provide academic excellence in educational institution. Building career of students is also one of the ways to built the nations, what is needed is a well integrated approach towards multifaceted all-round development of the students with originality in thoughts and creativity.
TGPCA is committed towards creating an institution that will not only produce good architects but also ideal citizens.
TGPCA, Established in 2011, under aegis of the GPGI trust, has come to be known as the destination of choice for aspiring Architect throughout the India. A combination of the futuristic architecture, Sustainable development planning and abiding commitments, are the hallmarks of all GPGI ventures and is the key to this position of eminence. TGPCA has a long-standing reputation in providing professional education. TGPCA has an eco-friendly campus that strives with a goal to attain excellence by empowering students with sound knowledge wisdom and experience. TGPCA has highly qualified and dedicated faculties. It takes utmost care to place every student in the best place with best package. It also works to bridge the gap between industry and institution by arranging seminars and workshops engaged by the industry experts and academic experts. TGPCA is a member of many professional bodies which gives the students a vast exposure in the field of technology. The campus of TGPCA consists of Studios, well equipped laboratories, well designed seminar hall, Amphitheatre, computer center with latest systems, software and internet facilities, hygienic cafeteria, fully fledged library and the pleasant atmosphere. There is an ample of scope in co-curricular and extracurricular activities at TGPCA wherein the students are encouraged to show their talents. TGPCA ensures that the students prove themselves to be not only well qualified Architect but also very responsible and ideal citizens of our country.
Principal Profile